School pupils
SCHOOL PUPILS
TAKE YOUR FUTURE INTO YOUR OWN HANDS
WE OFFER YOU MANY OPPORTUNITIES TO WRITE YOUR OWN SUCCESS STORY.
It's time to start thinking about a career and how to shape your future. We can offer you a variety of opportunities to help you on your way. No matter whether you're interested in the technical or the business side, whether you're a doer or more of a planner, as a manufacturer of brands for the food industry, we have many doors open to you.
As a family-run company we place the utmost importance on an open and collaborative working atmosphere. And as the market leader, we are proud of the success of our brands. That shows in the passion we put into in our work, every single day.
Are you ready to begin writing your own success story with us? The following pages contain all the important information you need.
APPRENTICESHIPS
TRAINING WITH A FUTURE
WE'LL ALSO WIDEN YOUR HORIZONS IN TERMS OF EXPERIENCE.
We offer high-quality vocational training that has a real future. From the very outset, we attach great importance to connecting theory and practice. As our apprentice, you'll be actively involved in business processes. You'll be challenged and supported by our dedicated apprentice supervisors.
We also help widen your range of experience. As part of your apprenticeship, you'll have the opportunity to get to know other Rotkäppchen-Mumm locations. A special highlight is our annual 'Trainee Day', where you'll meet and spend time with all the other apprentices: Trainee film.
Have fun exploring your possibilities at Rotkäppchen-Mumm!
WHY APPLY TO ROTKÄPPCHEN-MUMM?
You'll enjoy an excellent working environment.

You'll have good opportunities for permanent employment upon successful completion of your apprenticeship.

You'll have a secure job with good development prospects.

You'll work in a friendly, informal atmosphere.

You'll be trained by the market leader in sparkling wine and spirits.

Our apprentices are regularly considered to be the best in their year.
#APPRENTICES
FIND OUT WHAT A DAY IN THE LIFE OF AN APPRENTICE LOOKS LIKE.
FANCY A TASTE OF PROFESSIONAL LIFE? WORK EXPERIENCE FOR SCHOOL PUPILS!
GET A TASTE OF PROFESSIONAL LIFE THROUGH A WORK EXPERIENCE PLACEMENT!
SIMPLY GET IN TOUCH WITH THE CONTACT PERSON AT THE SITE WHERE YOU'D LIKE TO DO YOUR PLACEMENT
WORK EXPERIENCE PLACEMENTS FOR SCHOOL PUPILS CAN BE BETWEEN ONE AND THREE WEEKS LONG.
You haven't left school yet but you'd like to know what it's like to work here? Whether it's the right place for you? Would you like to find out whether you're more suited to the production floor or the office. Whether an apprenticeship or going to university is the right path for you?
A work experience placement will help you to find the answers to these and many more questions. You can set up work experience placements either directly through your school or as a volunteer during the school holidays. Work experience placements for school pupils can be between one and three weeks long and can take place in a wide range of technical or administrative areas (e.g. logistics, barrel-making, the laboratory or the legal department). You'll gain first insights into working life and learn more about us as the market leader for sparkling wine and spirits. Please note that you must be at least 16 years old to join us on a work experience placement.
Interested? Simply get in touch with the contact person at the location where you'd like to do your placement. We'd be happy to answer any questions you may have and provide you with further information regarding work experience opportunities.
WHAT WE OFFER:
You'll be able to get an idea of what work is like in your chosen area.

You'll be hands on and find out whether the job is as you imagined.

You'll get information first-hand from specialists and apprentices who will happily answer all your questions.

You'll find out more about entry-level opportunities and make valuable contacts.
SECRETS OF A GOOD APPLICATION
HOW TO WRITE A SUCCESSFUL APPLICATION
Whether you're applying for an apprenticeship or a work experience placement, we expect you to have a good academic record and the desire to play an active role in a successful company. Show us who you are and what you're about!
Here are some helpful tips to make sure your application is successful.
THE THREE MOST IMPORTANT ELEMENTS OF YOUR APPLICATION
Please use this to tell us which apprenticeship or work experience placement you would like to apply for. Your cover letter is your chance to 'promote' yourself. Tell us about yourself, what your interests are, what experience you have and what you hope to learn from us. Perhaps you already have an idea of how you could make an effective contribution to our company. We'd also like to hear what interests you particularly about Rotkäppchen-Mumm.
Your tabular CV should outline your education to date. Please also mention any other skills you have, such as foreign languages. We'd also like to hear about your involvement in other organisations or activities outside of school, such as sports.
Please attach copies of your reports. Have you already completed other work experience placements during school? We'd be interested to see any reports of these too.
ADDITIONAL ADVICE:
Use your cover letter to show your personality, your talents and your enthusiasm for Rotkäppchen-Mumm.
Apply as soon as possible, not at the very last minute.
Make sure there are no spelling mistakes.
APPLICATION PROCESS
Have we caught your attention? If so, we look forward to receiving your online application via our application form, along with all relevant documents, (such as your cover letter, CV and reports.)
Bei Ihrer Bewerbung durchlaufen Sie folgende Schritte: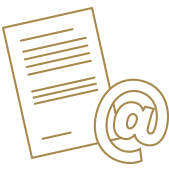 You will receive confirmation as soon as we receive your documents.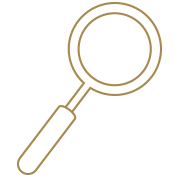 We will examine them and match them to the opportunities within our company, to find the ideal work experience placement or apprenticeship for you.

If we find something suitable, we will invite you for an interview.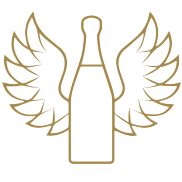 If we both say yes to each other? Then we look forward to welcoming you on a work experience placement or apprenticeship.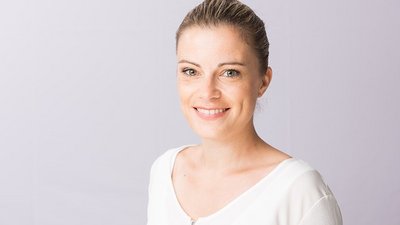 CONTACT PERSON FOR ELTVILLE/HOCHHEIM (RHEIN)
Wencke Werst
Rotkäppchen-Mumm Sektkellereien GmbH
Matheus-Müller Platz 1
65343 Eltville am Rhein
Phone: +49 6123 606203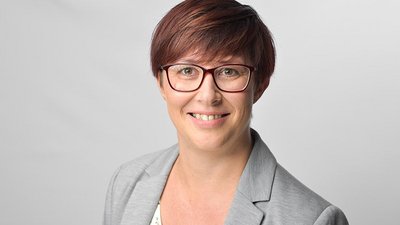 CONTACT PERSON FOR FREYBURG (UNSTRUT)
Jana Blaue
Rotkäppchen-Mumm Sektkellereien GmbH
Sektkellereistraße 5
06632 Freyburg (Unstrut)
Phone: +49 34464 34132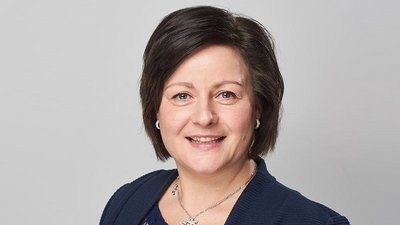 CONTACT PERSON FOR NORDHAUSEN
Anka Geidel
Nordbrand Nordhausen GmbH
Bahnhofstraße 25
99734 Nordhausen am Harz
Phone: +49 3631 636211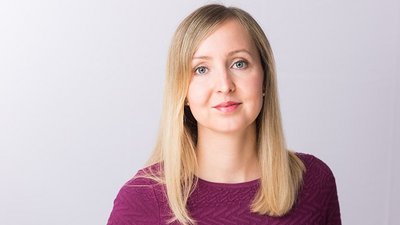 Contact person for Breisach, Salem and Trainees
Sabine Pfannmöller
Rotkäppchen-Mumm Sektkellereien GmbH
Matheus-Müller Platz 1
65343 Eltville am Rhein
Phone: +49 6123 606211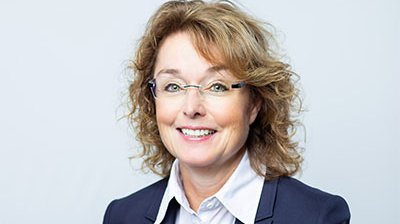 Contact person for Bremen
Tanja Hoffmann
Eggers & Franke Holding GmbH
Konsul-Smidt-Str. 8 J
28217 Bremen
Phone: +49 421 30530