Electronics Technician for Automation Engineering (m/f/d)
ELECTRONICS TECHNICIAN FOR AUTOMATION ENGINEERING (M/F/D)
Over the course of three and a half years, this apprenticeship will give you the opportunity to be involved actively in our daily business. You'll work on our highly complex, computer-controlled manufacturing systems at the heart of our production process. Your tasks will include maintenance, installation and programming. You'll play a significant role in regulating the production process and defining the individual production steps. Through regular process monitoring and testing, you'll ensure that errors and malfunctions are avoided, so our production can run smoothly.
2. WHAT YOU'LL BRING WITH YOU
GCSE qualifications

A high level of dedication and motivation, a willingness to learn and a healthy curiosity

An enjoyment and understanding of working with technical equipment

A general interest in electronics, computer sciences and technology

A precise, careful and independent approach to work

A good knowledge of mathematics, physics and English

A sense of responsibility

An enjoyment of working in a team
3. WHAT YOU'LL BENEFIT FROM IN THE FUTURE
Your future career will be diverse and different every day.

You'll know your bosses and the management team personally.

You'll be part of a friendly team, not a small cog in a big machine.

You'll have good prospects in a company that's oriented to the future.

An attractive salary and further training opportunities are a matter of course here.
4. PROSPECTS AFTER YOUR APPRENTICESHIP
A position in production and technology

Good, long-term opportunities for permanent employment and at least one further contract for six months after your apprenticeship

A wide range of further training options in Production and Technology, and qualifications, for example as an Electrical Engineer, Technical Manager or Technical Administrator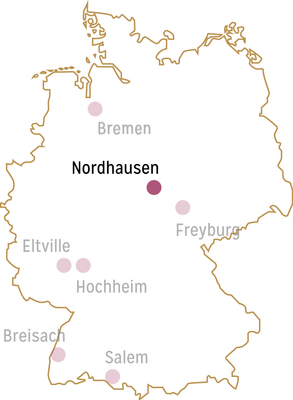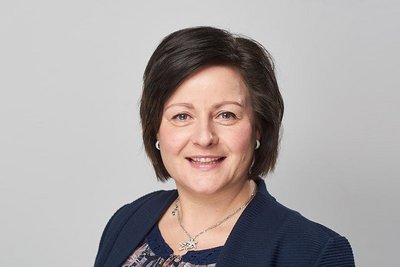 CONTACT PERSON FOR NORDHAUSEN
Anka Geidel
Nordbrand Nordhausen GmbH
Bahnhofstraße 25
99734 Nordhausen am Harz
Phone: +49 3631 636211