Warehouse Operator (m/f/d)
WAREHOUSE OPERATOR (M/F/D)
This two-year apprenticeship will provide you with the opportunity to be actively involved in our daily business and learn how to manage a warehouse. You'll become a true expert in organisation and maintain a clear overview of our high-rise warehouse, which is as big as a football pitch.
You'll receive goods and check the type, quantity and quality of deliveries using the accompanying documents. You'll also sort, register and store them.
Outgoing goods will be packed by you and made ready for dispatch. You'll complete the accompanying documents, mark and label consignments and secure them in accordance with legal requirements. You'll also carry out inventory checks and stock maintenance and ensure compliance with warehouse regulations. Finally, you'll work with our information and communication systems and work-related software.
You'll not only create order in a key area of our company, you'll guarantee that our goods reach our customers safely.
2. WHAT YOU'LL BRING WITH YOU
GCSE qualifications

A high level of dedication and motivation, a willingness to learn and a healthy curiosity

The ability to get stuck in

Organisational talent

A precise, careful and independent approach to work

A sense of responsibility

Technical understanding

An enjoyment of working in a team
3. WHAT YOU'LL BENEFIT FROM IN THE FUTURE
Your future career will be diverse and different every day.

You'll know your bosses and the management team personally.

You'll be part of a friendly team, not a small cog in a big machine.

You'll have good prospects in a company that's oriented to the future.

An attractive salary and further training opportunities are a matter of course here.
4. PROSPECTS AFTER YOUR APPRENTICESHIP
A position in Warehouse and Logistics

Good, long-term opportunities for permanent employment and at least one further contract for six months after your apprenticeship

A wide range of further qualification options, such as Warehouse Logistics Specialist, Certified Logistics Manager or Certified Technical Manager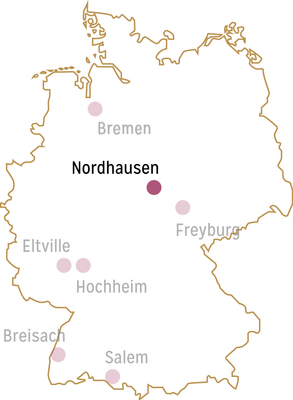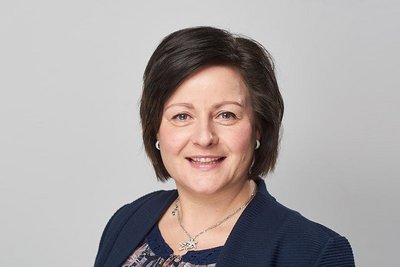 CONTACT PERSON FOR NORDHAUSEN
Anka Geidel
Nordbrand Nordhausen GmbH
Bahnhofstraße 25
99734 Nordhausen am Harz
Phone: +49 3631 636211