our commitment
Working together for rich diversity
We combine innovative technology with an open workplace culture
We use state-of-the-art technology and set new standards
Consistently high quality is Rotkäppchen-Mumm's trademark. To ensure this, we continuously invest in the training and further education of our employees. We use state-of-the-art technology and set new standards. One excellent example of this is our innovative dealcoholisation facility.
With our internal quality standards, we set the bar higher than is required by law. After all, the trust of our customers and partners is what motivates us to achieve the best possible results every day.
Our employees are at the very heart of our success story. That's why we give each and every one of them the opportunity to shape their own work day actively and contribute to the diversity of Rotkäppchen-Mumm. As a strong team, we can meet the challenges of tomorrow together and continue our success story far into the future.
Systematic Quality
Quality management and quality control
We are equally careful in choosing our suppliers.
When it comes to the quality of our products, we leave nothing to chance. That's why they're regularly certified in exact accordance with the International Featured Standards for Food (IFS). And because quality depends on every individual involved, we also employ qualified staff to carry out regular quality controls at all of our production sites. We also collaborate with independent, certified laboratories.
We are just as meticulous when it comes to our suppliers. Regular audits and detailed quality specifications are a fundamental part of our supply contracts. It goes without saying that the companies we work with must meet the requirements of internationally recognised quality standards such as ISO 9001, IFS and HACCP.
We are firmly committed to responsible pleasure
Our contribution to the prevention of excessive alcohol consumption
We play an active role in the prevention of excessive alcohol consumption.
We want our products to bring pleasure and joy to peoples' lives. That's why we take our responsibility as a manufacturer of alcoholic beverages very seriously.
We comply, of course, with all of the provisions of the Youth Protection Act and we play an active role in the prevention of excessive alcohol consumption. We support initiatives that promote the responsible consumption of alcohol, particularly amongst young people.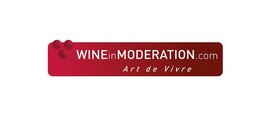 'Wine in Moderation – Art de vivre' is a European initiative founded by the wine and sparkling wine industry, which we support both as a member and through our collaboration with the Association of German Sparkling Wineries (Verband Deutscher Sektkellereien e. V.).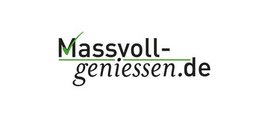 'Massvoll geniessen', (Measured Pleasure) is an initiative of the BSI (Bundesverband der Deutschen Spirituosen-Industrie und -Importeure e.V.,) which promotes the responsible enjoyment of alcoholic beverages.
We also inform parents about the prevention of alcohol abuse within the family through the 'Klartext reden' (straight talking) initiative, as part of the Alcohol and Responsibility working group established by the BSI.
Schulungsinitiative Jugendschutz
Through 'Schulungsinitiative Jugendschutz' (a youth protection training initiative – SchuJu), we actively promote compliance with the Jugendschutzgesetz (youth protection Act) concerning the sale of alcoholic beverages.
Verantwortung von Anfang an
With the Verantwortung von Anfang an 'Verantwortung von Anfang an' (responsibility from the start) initiative, we provide mothers with important information regarding alcohol abstention during pregnancy and breastfeeding.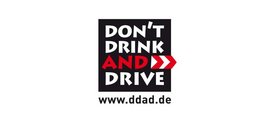 'Don't Drink and Drive', a joint initiative of the leading associations of beer, spirits, wine and sparkling wine manufacturers aims to promote the complete rejection of alcohol when driving.
At www.alkoholfrei.de we also offer clear information and recommendations on the consumption of alcohol-free alternatives.
Sustainable business is an inherent part of our corporate culture
We assume responsibility for our environment
The protection of the environment and natural resources is firmly anchored in Rotkäppchen-Mumm's corporate values. We place great importance on sustainable business throughout the entire value chain.
This starts with the reduction of CO2 emissions through active cargo space optimisation and the selection of transport providers with efficient shipping networks that enable volume bundling with other suppliers in the cargo industry. Through the optimisation of shipment structures, we also reduce the use of packaging materials and strive to organise our production processes through demand planning systems, wherever possible.
Save resources and reduce our environmental footprint.
These are just some examples of our many efforts to save resources and reduce our environmental footprint. Certifications such as IFS, quality and safety and ISO 50001 serve as proof of our success in this area. And because we want to be even more sustainable in the future, we have introduced internal audits at all of our sites. With their help, we are continually able to identify potential for further improvements and implement suitable measures.
Our internal Code of Conduct
Clear rules for fair relationships
For excellent relationships upheld by both parties as equal partners.
For us, correct business conduct is not a question of good taste, it is a binding policy. That's why our comprehensive code of conduct applies equally to all employees at Rotkäppchen-Mumm Sektkellereien GmbH.
Our suppliers are no exception either. Clear and binding details of approved and prohibited conduct in business transactions are set out clearly in our supplier code. This makes for excellent relationships upheld by both parties as equal partners.